Sarah Marsh évalue le millésime 2013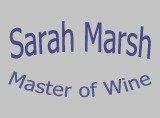 Patrick Essa explains: "We have a later harvest with a good maturity without botrytis and well
balanced in acidity.
"I started with the reds 28th and whites on the 1st. Finished on the 5th. Always one week for the harvest with 20 people and 7 hectares."
"In the Volnay section we had hail in 2 vineyards in Les Cras and the old vines Meursault. No hail in Pommard as we were in the north part on the slope.
"60-70% of a usual harvest, small but not dramatic...we had some problems with flowering in June, but only on the Volnay side and on the slopes for premier cru, but not for the village. Here the production was normal."
"For this vintage I needed no sugar as all the wines were naturally between 12.6 and 13.2. We had a high level of tartaric acidity TA 6.2g/l." All the wines had more tartaric than malic. In Patrick's book..for example the Bourgogne was 2/3 and the others about 60/40.
For the first time he harvested in cases of 20 kilos - a table de tries in the vineyards and no foulage. All whole bunch.
"I feel this now preserves a finer aroma."
"With the selection table you get such clean grapes and after you can use the totality of the lees...so we do a debourbage, but after this I use the totality of the less in this vintage...if you have lots of lees (clean) you can get a wine with more density. It's not possible in all vintages." !
"I used to make wine with a more Cistercian character and it was difficult to explain to customers why it was closed in early life. Now I use barrels for the village as the premier cru. So the wine is more expressive and easier to drink young. I want them to be able to drink it from 3-5 years."
All finished MLF except the Aligote. I tasted in one or two year old barrels, but the final cuvees will have 20% new oak.
"The vintage is a mix of 2011 and 2010. It's a good vintage," remarks Patrick. !"I think you drink the 2013 before the 2012..2012 is a vintage for tomorrow."
Bourgogne Aligoté 70 year old vines. Only in barrel - for the second time and next year he will have a Chassagne barrel of two years. To obtain more concentration with the lees, he uses batonage on the Aligote, but on this alone. A fresh, lemony, Aligote with good ripeness. Really quite a rich texture for Aligote and very nicely fresh on the finish. He adds, "It is an Aligote with a Meursault character. Aligote in Meursault very different to other villages."
Bourgogne Aligoté, 2102 Rich marzipan and ripe lemons. Lovely nose. Rich texture to this generous palate. Almond and flowers. Spicy on the finish. Just delicious!
Bourgogne, Hautes Coutures Very pleasing, rounded Bourgogne. Fresh acidity. Lemon fruit and a touch of peach. It finishes on a fruity note. Another very good regional wine.
!Bourgogne, Hautes Coutures 2012 Nicely rounded and juicy. It's richer than the 2013. Rounded and full. Richly fruity finish. just 900 bottles. "I have sold out. It is just a marginal production for me"....I think I may prefer the 2013
!*Meursault, Vieilles Vignes 10,000 bottles of the wines. Generally 15,000. Vireuils and Meix Cheveaux and Milland and the most important part is Pellans. This is rounded and generous. Plenty of fruit. Succulent peachy mid palate; and on the finish it has freshness and tight a tight quiver of mineral at the very end. He has achieved some fresh acidity under the palate here. Score 16 !Meursault, Vieilles Vignes 2012 This has the trademark 2012 confit de lemon character (25hl/ha). Rich and viscous; good depth and density to the palate. Powerful, straight finish. There is so much matter in the mid palate. It's very rich. !*Meursault, Les Tessons 1/3 of a hectare in the southern part of the vineyards, "rockier soil with red soil," says Patrick, The MLF has not finished, but almost. TA 6.1 with 5.2 tartaric and 4 for malic and 13 degrees - "for me a perfect analysis," says Patrick. Silky texture; generous, juicy, so textural. This is glassy and generous with fresh acidity, pure and straight. It has energy. Purity and minerality combine with delightful citrus fruit on the finish. Score 17 !5 barrels of one year old, "it is better for Tessons." !Meursault, Les Tessons 2012 Only 4 barrels of this. It is glossy and rich and the acidity comes though under the palate. Concentrated citrus fruit. The 2013 shows a better balance. The minerality does not come through, but maybe with time as it slims down. !Chassagne- Montrachet - La Romanee Negoce: 5 barrels. Very lifted, pure and direct. An energetic palate; nicely edged and very straight and tense; pure on the finish. "for me this is my favourite vineyard in Chassagne." Score 17. !*Puligny-Montrachet; Les Caillerets Negoce: a little vineyard next demoiselles. The first time he has done this. This is my press and debourbage and I give some direction in the vineyard." Stony and reserved aroma; with a touch floral... it is silky textured, supple and aromatic and pure and rippling. Fine texture. Tightens to a straight mineral finish though. It is intense and pure at the end. A wine with some finesses. Score 18.85. From 2017 !*Meursault, Charmes Upper part, just under Perrières. Twenty year old vineyards. Tiny production. Silky texture He works on the lees to emphasise the tension. It has white peach fruit with delicacy and succulence. Floral notes here too. This is a very elegant Charmes with a finesses and minerality at the end. Score 18.5.. From 2017 !